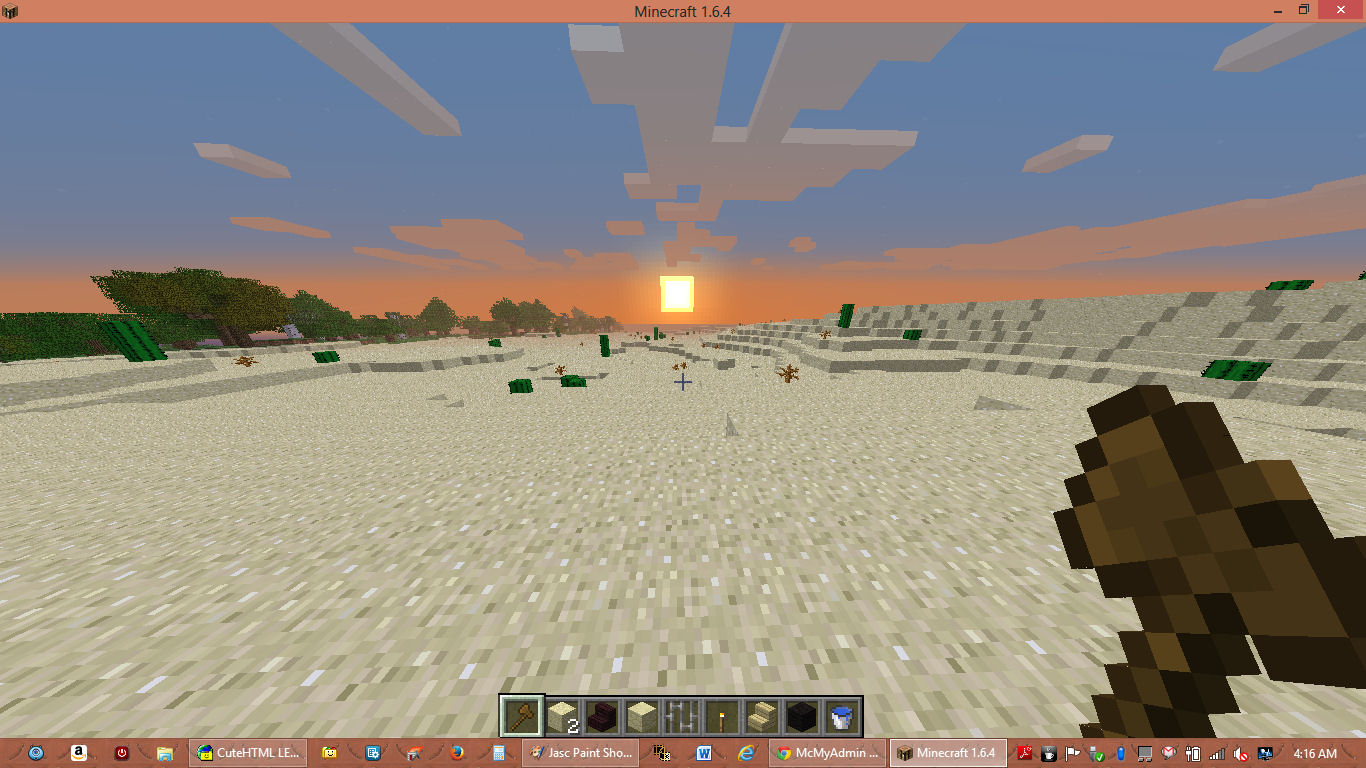 Sunset over the desert!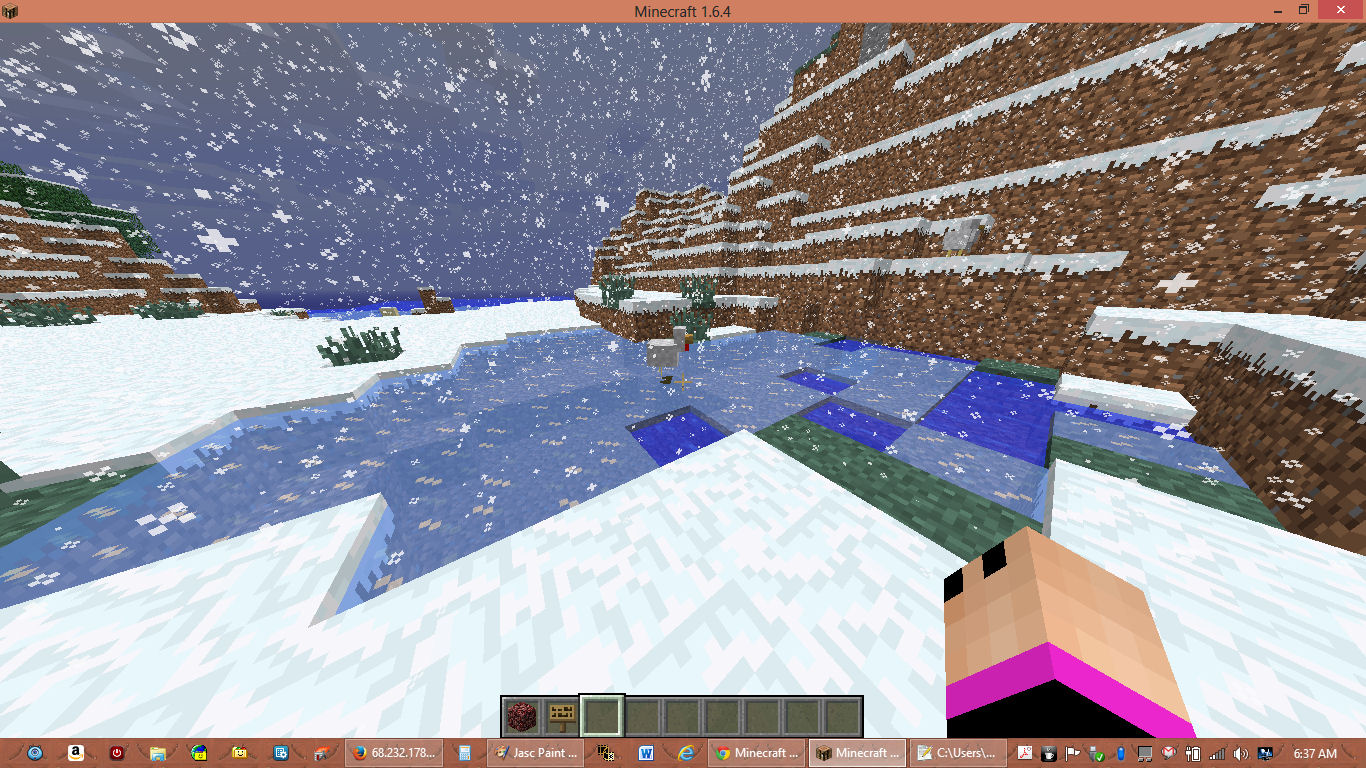 Snowing in another area of the world.
The little chicks were following me around.
It's snowing on each side and raining in the middle.  How crazy!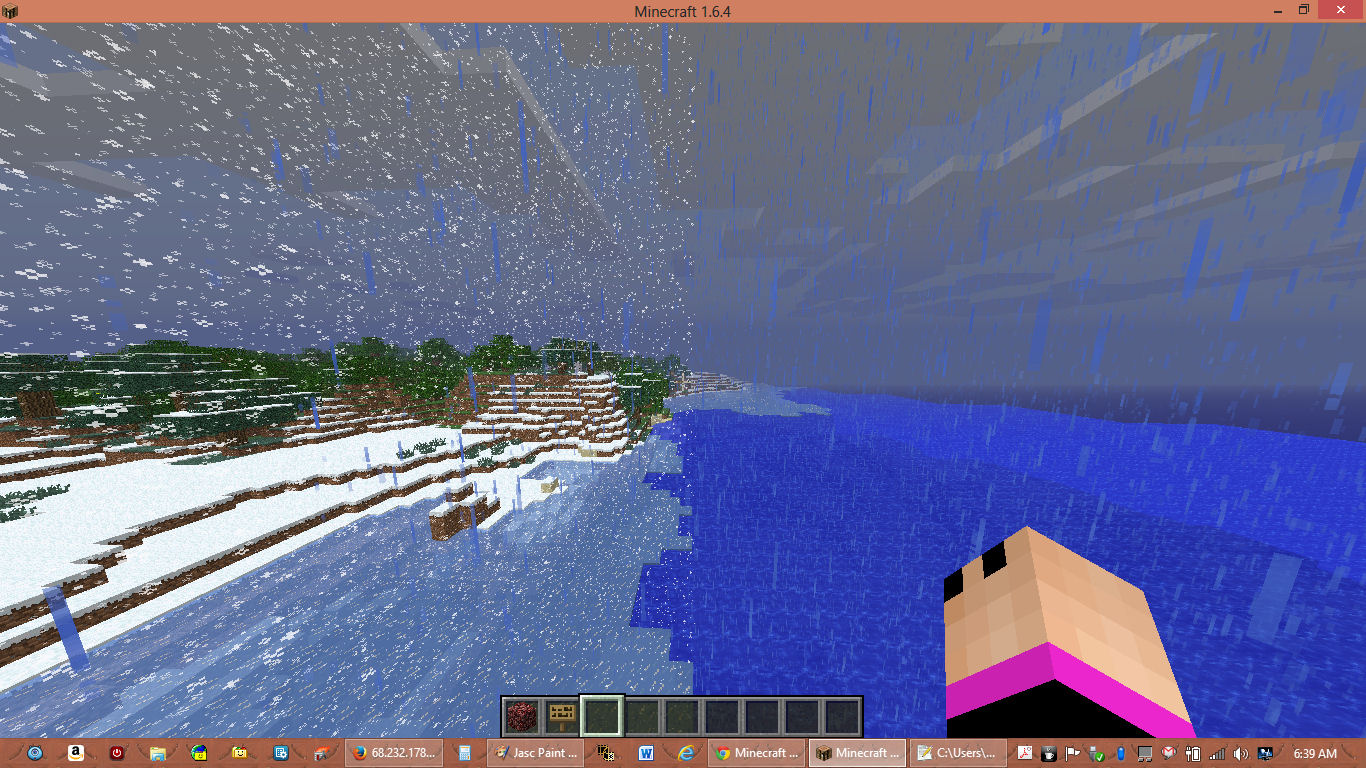 Left side is snowing, Right side is raining.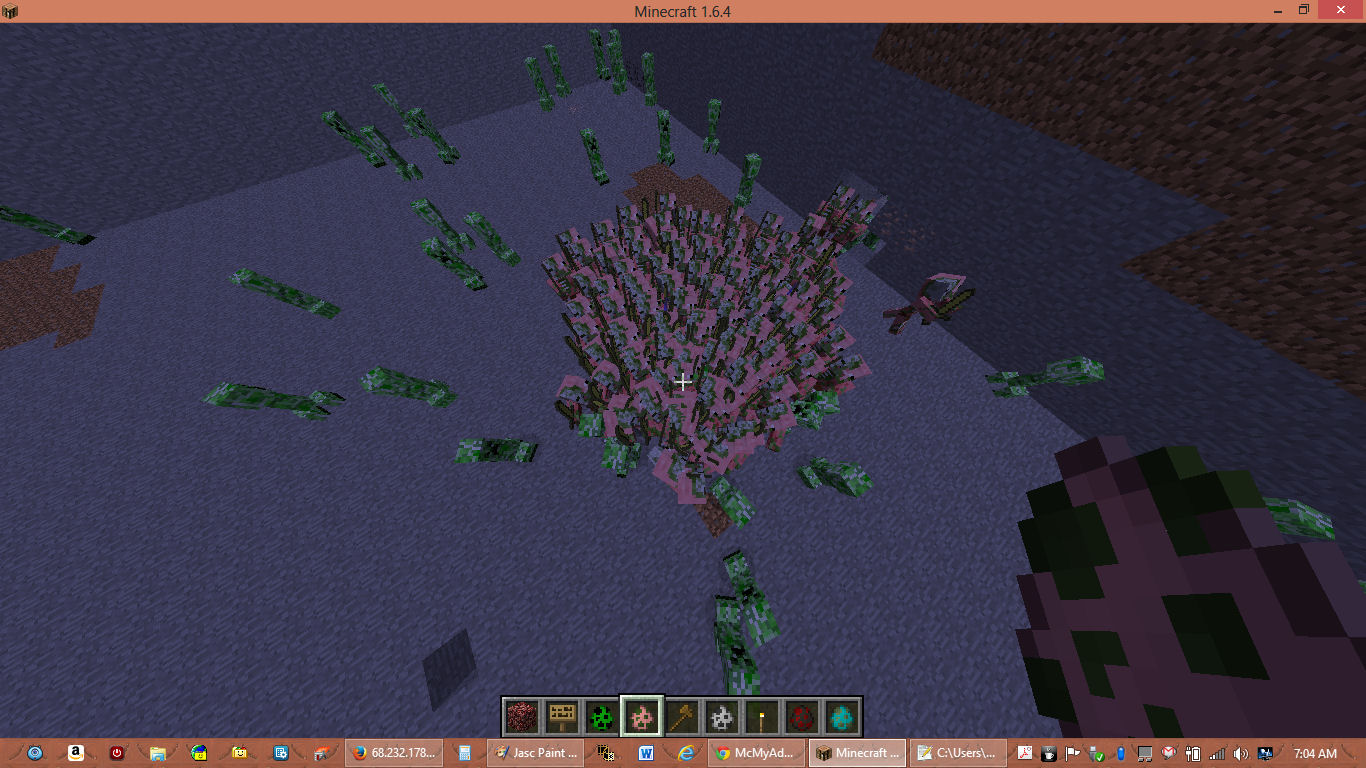 A horde of Pig Zombies I Spawned as well as creepers.  Fun Fun!